Jocelyn Dulany
TRANSACTION COORDINATOR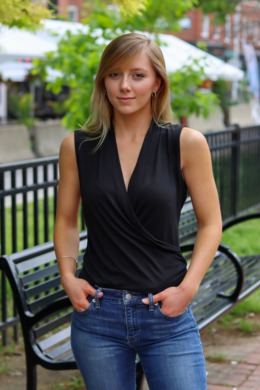 After graduating from The University of Baltimore with her BBA in marketing, Jocelyn decided immediately to take the dive into the world of real estate, lured by opportunity (and several happy family members in the industry). 
Jocelyn's number one career goal is to always work in a team that values personal thriving. Atlas takes care of people, their agents and employees, and their clientele. Atlas promotes health, happiness and success - and they really mean it too. 
Jocelyn spent her early years on Webster Street, a stone's throw from Atlas's current Westminster location, and made her very first friends at the library directly across Main Street. Today she lives in Hampden with her boyfriend, Michael, and their three cats. She loves to cook and read, and will always notice a beautiful sunrise or sunset. 
Fun Facts
Current Book: Becoming, Michelle Obama 
Dance Move: Classified info
Drink of Choice: Whiskey Ginger with lime
Currently Listening To: Nickleback. Ha, just kidding. Hendrix. 
Place You're Moving When You Win The Lottery: Puerto Rico