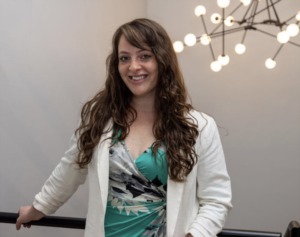 Originally I am from Carroll County, Maryland and currently live in Hanover, Pennsylvania with my dog Zoey. I am one of four children and I'm very family oriented. I enjoy going to festivals, traveling, and meeting new people.
When I purchased my first home with Atlas, I was inspired to pursue a career in real estate.
I was blown away with how genuine, welcoming, and friendly the whole team was, and I knew that Atlas was the place for me. I have a background in marketing, insurance, and sales, and I am very detail-oriented. Real estate is my passion and I love helping clients find their perfect homes. I value genuine connections, honesty, and kindness, and I believe in treating my clients with the same values.
I strive to help my clients have the same positive experience with Atlas as I did.