How Are You Pivoting Your Business?
Posted by Nick Kellar on Wednesday, May 31, 2023 at 12:24:40 PM
By Nick Kellar / May 31, 2023
Comment
HOW ARE YOU PIVOTING YOUR BUSINESS?
We're coming out of the most fantastic couple of years in real estate history, where fish literally would jump into your boat. However, I think we can all agree the tide has turned and the wind is no longer at our backs; it's time to see who is willing to row. The opportunistic market of 2020-2022 ended when rates started their historic ascent and it's now "separation season", skills to curate business and help clients navigate the volatile market conditions matter again. What are you doing to sharpen your skills? The inarguable facts that we must all face are:
Existing home sales are down 30% since January 2022 when it was at a pace of 6.34 million to an annualized pace of 4.44 million today, which is a pace not seen for any length of time since 2008-2010.
Active inventory of homes is trending near the lowest levels ever seen since this data was tracked dating back to the early 1980's.
The pool of business for all of us has shrunk. Knowing this means nothing if you aren't willing to take action, specifically to change how you're pivoting your efforts.
Having survived in this industry during the painful years following the crash of 2008, I can say that the ecosystem you're in matters. Make no mistake, I do not believe what we're experiencing now is similar to the bubble of the early 2000's, but the challenge of doing business in a constricting market is very much the same. They say "good times create weak men and women" and we just got out of a period of time where business was easy, so how are you going to stay strong during changing times?
There are 2 ways out of the inventory crisis that we're in:
Build more homes --- Can we really say this is a feasible solution for our businesses? It's out of our control first of all and it is hardly a quick process. Not to mention, is there such a thing as reasonably priced new construction anymore that can stimulate the bottom of our market?
Find more listings --- I love this one because we can't make someone sell and, according to a Redfin report of homeowners with mortgages, 85% of homeowners have mortgages less than 6%, so the incentive to sell and take on a higher mortgage, on top of the stress of buying a home in these conditions, just isn't there.
NO ONE WANTS TO BE A PRODUCT OF THE MARKET
It's time to be in control of your business. We can't make people want to sell and we have limited control over the outcome of multiple offer situations, but we do have control over educating our market, providing value to the marketplace, and being present in our databases and communities to build robust pipelines. How are you building skills to learn someone's truth FIRST and THEN present the truth in a way that helps potential buyers and sellers self-discover their motivation outweighs perceived fear?
The ecosystem you're in should support building these skills and your business in a way that's durable enough to survive during any market conditions, especially when they are seemingly changing daily. Doing so will keep you working from abundance and hinge less on outcomes you don't control so you can focus more on taking care of people when they need it most, like during volatile market conditions.
What conversations are you having to help you build these skills and position yourself as a professional during "separation season"?
---
What to dig deeper? Let's connect!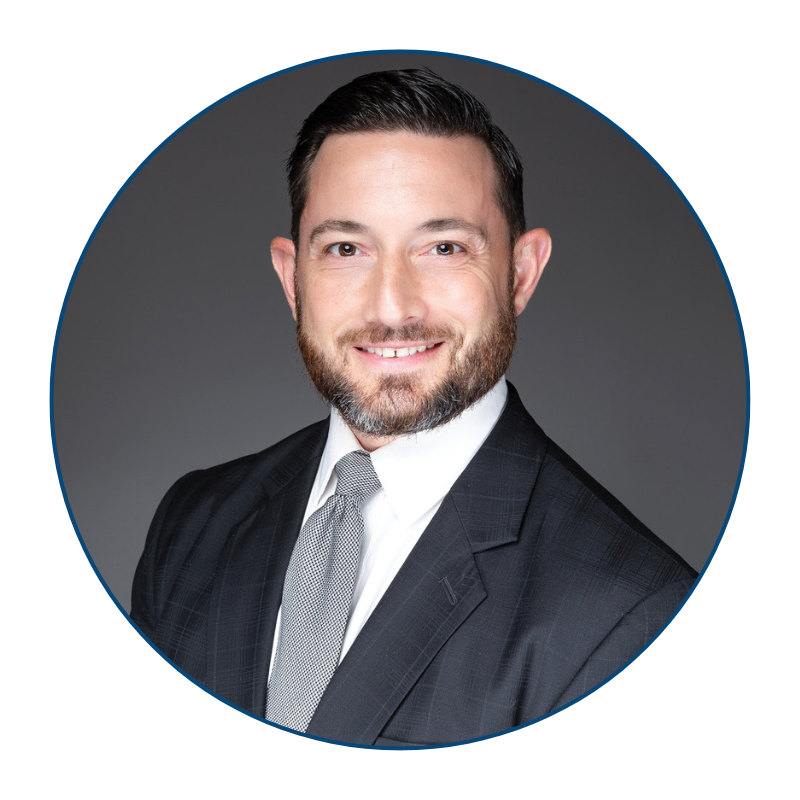 Nick Kellar
CEO & Co-Owner
Atlas Premier Realty
[email protected]
443-375-2224
2018 Baltimore Real Producers Heart & Hustle Winner
2023 Baltimore Real Producers World Changer Nominee
Carroll Hospital Foundation Board of Trustees Member